In the past week, the news that give great joy to my heart is the announcement of the Beatification of John Paul II on May 1, Divine Mercy Sunday.
John Paul II is also named as Patron for World Youth Day.
Also, very exciting to hear the 3 former Anglican bishops were ordained priests, and the Personal Ordinariate of Our Lady of Walsingham was erected on January 15 for former Anglicans joining the Catholic Church. What a great news for Christians Unity!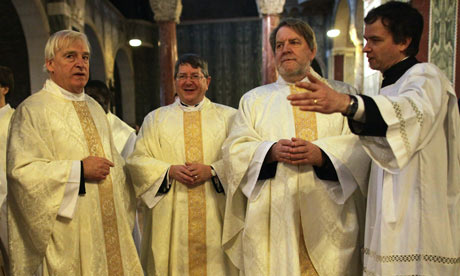 Happy to hear archbishop-elect Savio Hon Tai-Fai assumed his new office today. His consecration ceremony will be on February 5.
Very interesting and informative article of canonist, Edward Peters, on clerical continence:
http://www.canonlaw.info/a_deacons.htm
Please also visit his blog:
http://canonlawblog.blogspot.com/
Lots of discussions are going on in the Catholic blogosphere on the subject: